UPDATE NOTES: Sincere apologies go out to all visitors because of a minor setback.
As you all would have noticed, the site hadn't been updated recently since the 27th of
April. I had some problems on the PC, but now that they're all fixed...updates will be back
to normal starting today. RAW results will not be up until next week, whereas SmackDown!
results should be up this week.
Contact me at freakypost@yahoo.com
(Freaks Inc and the word 'Freaks' does not intend any hurt, insult or provocation
to any of the staff, members or superstars of the WWE. Freaks Inc is 100% dedicated
to the business)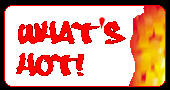 The Going-ons In The WWE...
MAJOR RE-DRAFT ON THE WAY
Baring in mind the draft lottery, here are a few superstars that might be roster-shifters. Bare in mind that these are predictions only, not actual facts. Here are the names:
1) The Undertaker - his bigger opponents are on RAW. Example: Triple H, Batista, Shawn Michaels and Kane.
2) Gene Snitsky - if The Undertaker doesn't make it onto RAW, there's a possibility of Gene heading to SmackDown! to cause some damage.
3) John Heidenreich
4) Edge - keeping Edge on SmackDown! although his No.1 Contender contract lies on RAW may conjure some good angles. Maybe keep him there until WrestleMania 22 and then make the first Inter-promotional Championship match.
5) Kurt Angle - Angle makes good feuds with Triple H, and might start off with Batista after that.
6) Shawn Michaels - a rematch between Kurt and Shawn has been hyped, and a rivalry between Shawn and the WWE Champion John Cena has been said to be in the planning stages.

Here are some superstars that are NOT likely to shift brands:
Batista, John Cena, Triple H, John Bradshaw Layfield, Christian,
Lita, Eddie Gurrero, Rey Mysterio, Randy Orton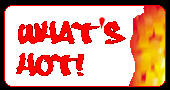 OUTSIDE THE RING....

The Rock's DOOM
BeCool, the sequel to GetShorty, was said to be the best movie that The Rock has acted in and really brought out his acting potential. Come August 5th, we'll get to see The Rock back in the main role, when he plays the lead character for Doom: The Movie. The movie is based upon the infamous Doom game series, which sees a hoard of mutant like creatures on rampage. According to sources, the movie is mostly based upon the third (latest) installment of the game, Doom3. For information on the game, visit the official website at www.doom3.com. The movie's release date is prior to change.
The Longest Yard
Releasing May 27th 2005, The Longest Yard is a story about prison guards taking on prisoners in a game of football. The movie stars Adam Sandler and Chris Rock, together with appearances by Stone Cold Steve Austin, Kevin Nash and Bill Goldberg.


John Cena has appeared on the music video for the song 'Hustler' by Murs. Cena doesn't come in until the the last minute or so of the song, where he raps while knocking people down in the process, and finally delivering the FU to Murs himself! Very nice video, in my opinion, and a great song as well.
You can watch the video at http://www.definitivejux.net/av/player.php?id=17&filetype=highvideo

COMING SOON